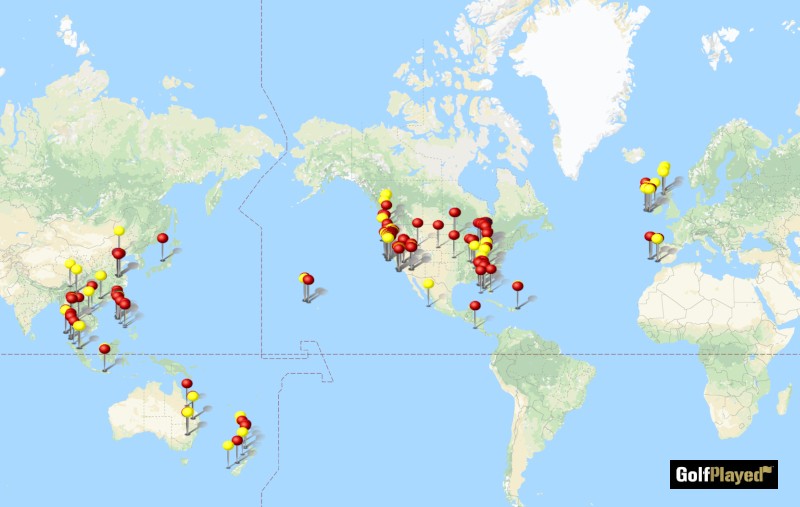 I like to travel. I like to golf.
For years, I've kept a spreadsheet of all the courses I've played. I save a scorecard from each course and those now fill four photo albums. I was never a great golfer. I'm no longer even a good golfer. But I've played a lot of bad golf in a lot of cool places. Collecting courses... it's my thing.
A couple years ago, I found a new app called GolfPlayed. It includes a worldwide directory of courses to keep track of where you've played and who you've played with. I would be it's target market.
So, I loaded up the 390 or so courses I'd played and immediately jumped to 6th on the app's leaderboard. Since then, the GolfPlayed has attracted a lot of similar fanatics and I've dropped down the list significantly but I was 6th at the time.
In 7th, was the owner of the app, Andrew. Now Andrew is a young strapping Bok, who played college golf in the states, spent a decade on the Sunshine Tour and even got a start in the British Open before giving up full time tour golf to jump into the app biz. Judging from his posts he can shoot 67 in his sleep.