I woke up this morning with one last leg to complete The Great RV Move Adventure of 2020. I had arrived last night in a downpour and the fact that I was in Florida hadn't really sunk in. A few miles on the freeway fixed that.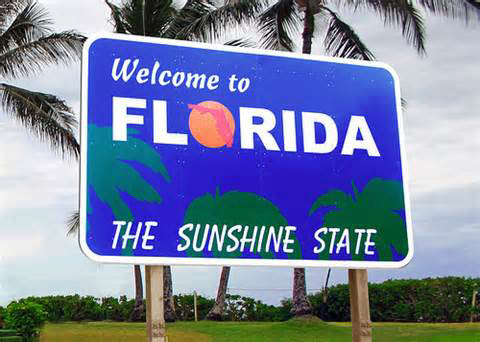 It's the billboards..... loads of 'em
- Florida Welcome Center featuring a 14 Foot Alligator
- Florida Welcome Center featuring Baby Alligators
- The Big Daddy Don Garlits Drag Racing Museum
- Dozens of "Resort Living " opportunities for seniors
- Discount Tickets for Mickey, Minnie and every amusement imaginable
- The "We Bare All" stripper bar featuring truck parking and showers
I wonder if the showers are for before or after going to the bar ? No, I didn't stop to find out.
I did get lured by the Discount Golf Accessories billboard. Got a great deal on a shirt and a couple of gloves.
So, it's my new home base....wild, wacky Florida. I've had a wonderful time traversing the genteel south of Maryland, Virginia, the Carolinas and Georgia the last few weeks. But I gotta admit, offbeat Florida feels more my style. We'll see if that lasts.
I half expected "the Beast" to pull a Blues Brothers police car collapse when I finally pulled into a St. Petersburg RV Park, but it's fine.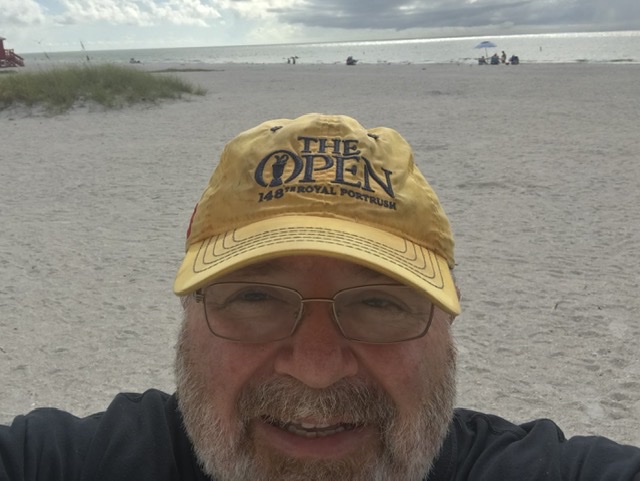 By the numbers it's been quite a trip.....
10088 miles
88 days
42 RV parks
39 friends and family including Mom
27 states
22 golf courses
14 bike trails
7 repair shops
6 national parks
5 casinos
5 friends' driveways
4 coasts (Pacific, Great Lakes, Atlantic & Gulf)
3 roadside boondocks
2 Wal-Mart parking lots
1 eagle
1 covid test (negative)
It's been a lot of travel but I haven't tired of it yet. I did rush the last week of the trip a bit to get to Florida in time to meet the voter registration deadline. For all my political opining, I oughta vote eh ?
Next up..... finding the right short term park, getting some golf in with Duke and Swampy, assembling my health team, losing some road weight, checking out the local neighborhoods and real estate, shipping the 'stang out.....
The adventure continues....with for now, lower gas bills.