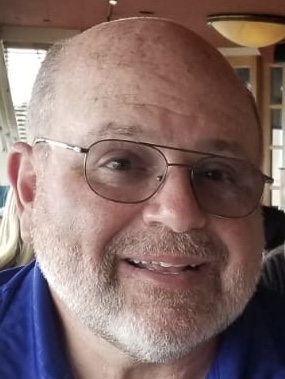 This may be my third or fourth mid-life crisis.
Let the chorus of "you're too old to be mid-life" begin. So, maybe it's my first late-life crisis ? OK, second ? Whatever.
Regardless what one labels it, in my life, right now, these times are a changing.
The nest has been emptied of the kids, the wife, even the dog.... with all parties seemingly heading in a positive direction, excepting of course my bank account. To no one's surprise, it ain't cheap emptying the nest.
After a couple month covid delay, the house is now in escrow. The target date to launch life's next great adventure is a fast approaching matter of weeks. Soon, I'll be intentionally homeless for a while.
The plan is "there is no plan".
There is a target destination...... Florida.... St. Petersburg.... where winters are warm, friends await and the cost of living is a hell of a lot lower than Taxafornia.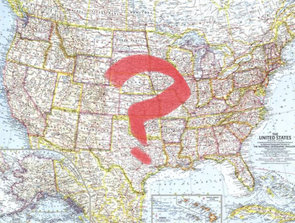 Now, it's not quite winter yet. Florida might just be a bit muggy the next few months. I'm in no hurry to get there. I'm adept at running my web business from anywhere. Why not take my time ? How about an extended cross-country road trip ? After all, I was born a ramblin' man.
So maybe I do need a plan ? Or at least a list of potential destinations. And what's a good crisis without a cry for help ? So.... HELP !
Here's a list of topics I could use some help with....
I've never RV'd but I'm looking for a good used RV to give it a go. Something good quality, not too expensive, big enough for a girthy occupant but not too big. So send me what you know about buying RV's.

While you're at it, give me your tips on RV ownership and RV life on the road too, cause I ain't done this before.
Then, where to go ? What I have in mind is....
- visit friends and family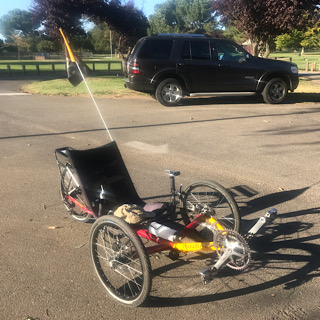 - play cool golf courses
- ride some cool bike trails.....preferably paved, flattish and scenic... as I ride a recumbent trike
- see some natural wonders
- if restrictions lift, maybe see some sporting events
- whatever else fun comes to mind
- route this thing where summer temps aren't outrageous
Feel free to populate the comments section or send me a private email if appropriate.
So, what about this blog ?
Well, why not ? I've been encouraging clients to do these for years. It gives me a little longer form to keep up with you all and who knows ? It might just turn into something.